If you're Kim Kardashian, Kanye West, Skrillex or any of the other thousands of celebrities who use Twitter every single day to not only promote their upcoming movies, music, TV show or God knows what, you have to be careful. The thing about celebrities is that they have more followers than you. So when they make an idiotic tweet that makes them look like a real moron, or if they just make a totally understandable typo, it's going to get blown up bigger than anything a non-celebrity. And even if they delete it immediately, someone, somewhere has taken a screengrab of that celebrity's tweet and will post it immediately on Reddit or sell it to TMZ. These are the times we live in. So, without further ado, here are the 50 biggest celebrity tweet fails...so far.
1. Skrillex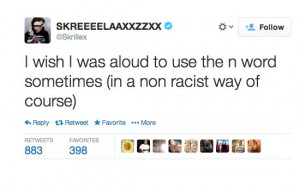 Whether you agree with political correctness or not, this probably isn't a smart thing to tweet.
2. Joseline Harnandez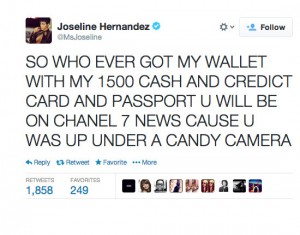 3. Ryan Lochte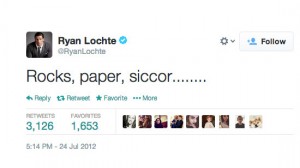 Ryan did not win gold in smarts.
4. Scott Baio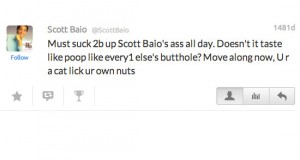 5. Goldie Hawn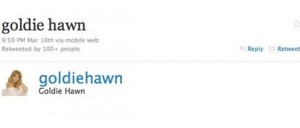 6. Ashanti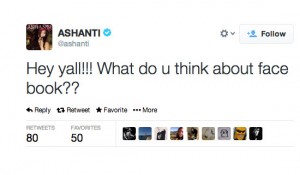 7. Tom Cruise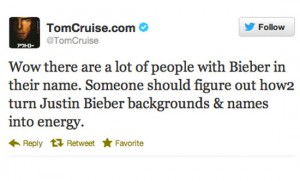 8. Tyrese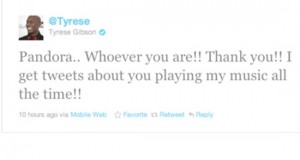 9. Mike Epps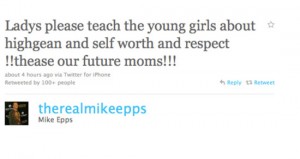 10. Charlie Sheen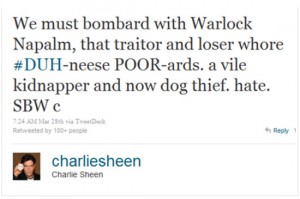 11. Marlon Wayans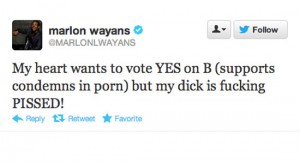 12. Geraldo Rivera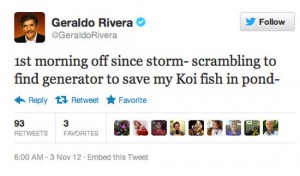 13. Kanye West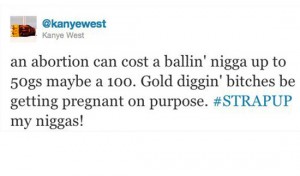 14. Bubba Clem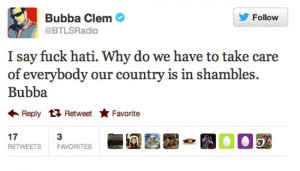 15. Sarah Palin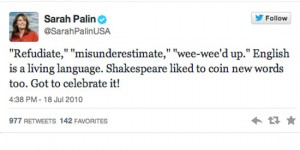 16. ChryslerAutos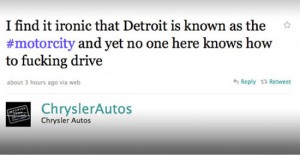 17. @Bing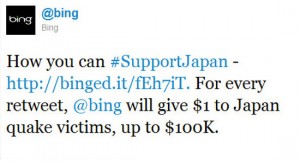 18. Amanda Bynes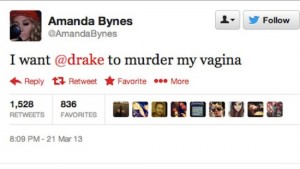 19. Kourtney Kardashian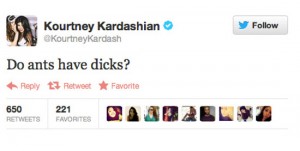 20. Jose Canseco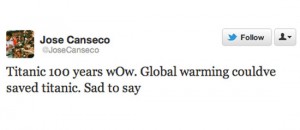 21. Kenneth Cole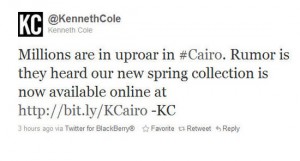 22. Perez Hilton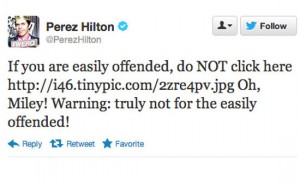 23. Joyce Hawkins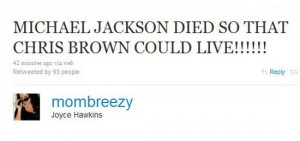 24. Ray Allen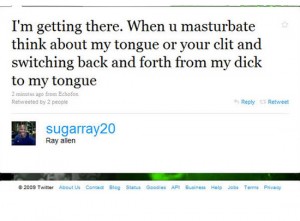 25. Mary J. Blige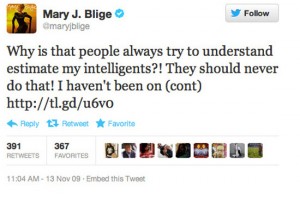 26. Jared Dudley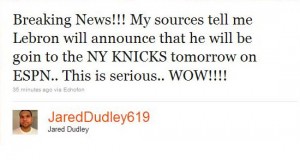 27. Ashton Kutcher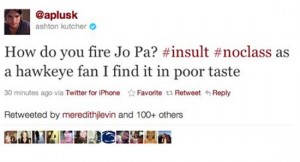 28. Lance Armstrong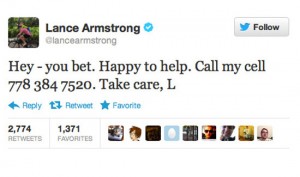 29. Kate Plus 8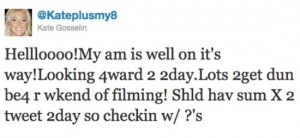 30. 50Cent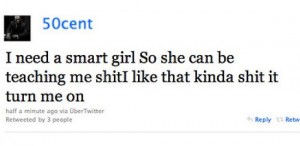 31. Murphy Lee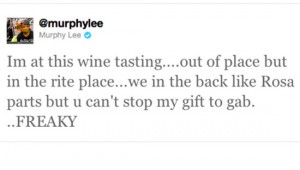 32. Joel Osteen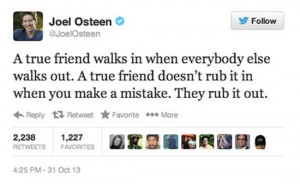 33. Cher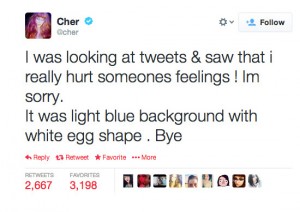 34. SherriShepherd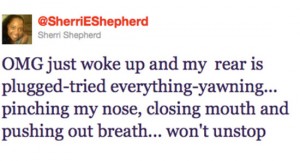 35. Shia LaBeouf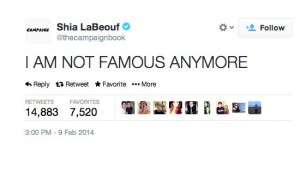 36-38. Amanda Bynes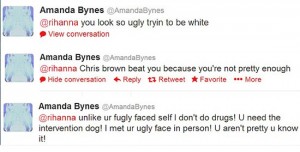 39. Hulk Hogan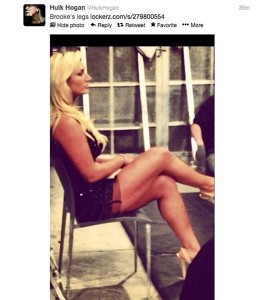 Uhhh, Hulk, you do realize this is your daughter, right?
40. Alec Baldwin
41. @Stubhub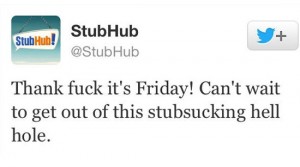 42. Celeb Boutique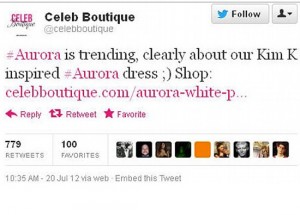 43. Donald Trump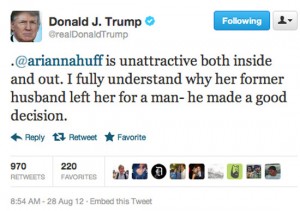 44. Jose Canseco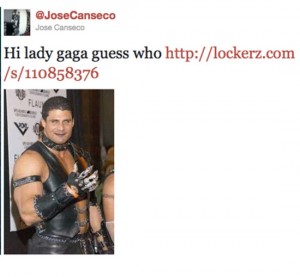 45. Khloe Kardashian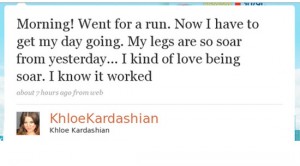 46. Lindsay Lohan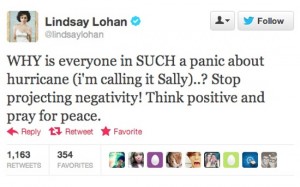 47. Snooki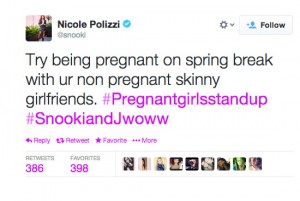 48. Justin Bieber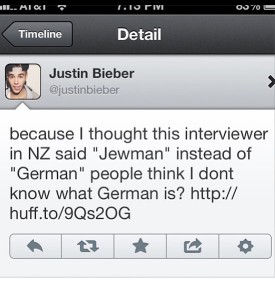 49. Chuck Grassley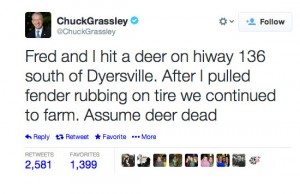 50. Metta World Piece