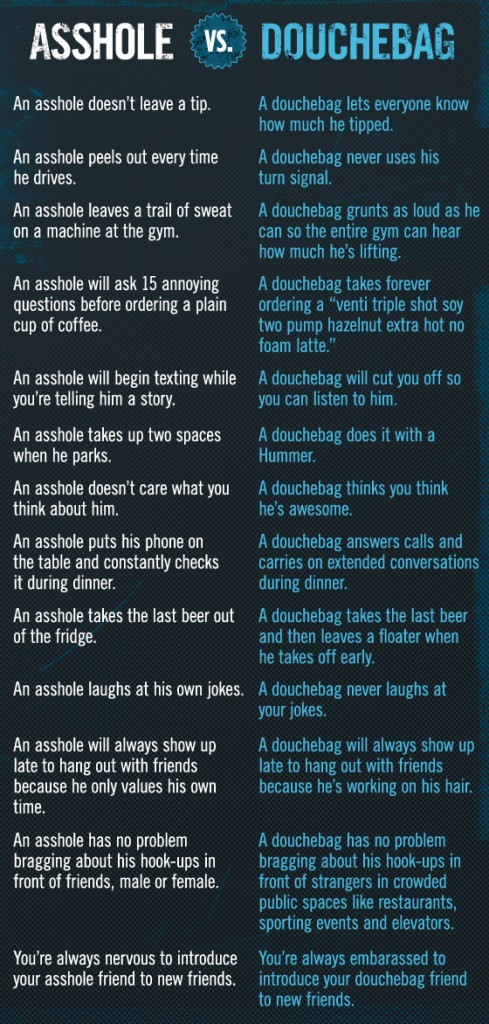 We all know that jerk. The guy who cuts you off on the highway or the guy who brags about how great last night's hookup was. Both of these guys suck, but it's important to know the difference between the asshole and the douchebag. You might think these two jerks are the same kind of person, but if you look closely you can see that there are subtle nuances that fit each category. Luckily we are here to help you figure out which guy you're dealing with. Some examples are an asshole doesn't care what you think about him while the douchebag assumes you think he's awesome no matter what he's doing.
The problem is that almost everyone is friends with one of these guys. Why are we friends with an asshole or a douchebag? Well, I can't answer that, but if you ask any one of your guy friends, they will admit that they have a friend that falls in one of these categories. And if they can't name one, then that means he IS that friend (so watch out.)
And one very important difference between the two is that you are always nervous to introduce your asshole friend to new friends, while you're always embarrassed to introduce your douchebag friend to new friends.
Check out more
funny pictures
!