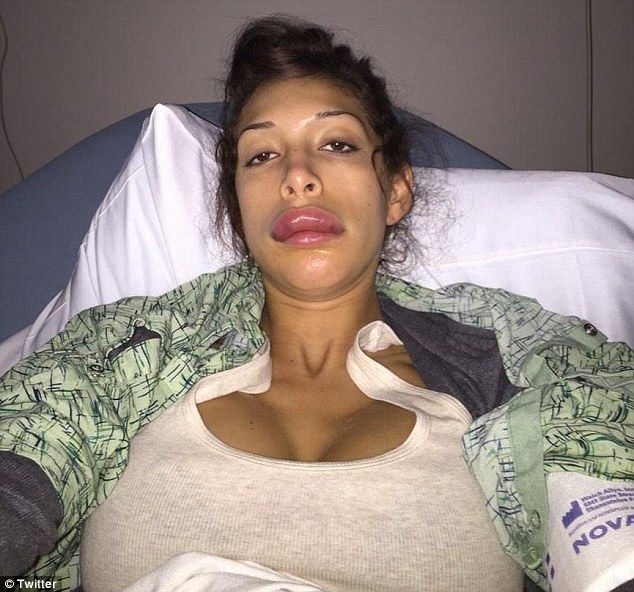 You gotta hand it to MTV reality TV's Farrah Abraham...the 
Teen Mom
star
is not afraid to let it all hang out there. In addition to debuting in her first porn last year as well as creating an extremely popular PornHub page, Farrah Abraham recently went on Twitter to debut her latest plastic surgery endeavor: brand new lips.
Farrah Abraham posted photos of the results of the surgery, lip implant to give the mom "fuller" lips. Unfortunately the results are horrible, and make her look more like a cartoon character than a supermodel. Thankfully Farrah Abraham recognizes this, as she posted a picture of herself alongside Leela from
Futuram
a. We have to say, we can see the comparasion.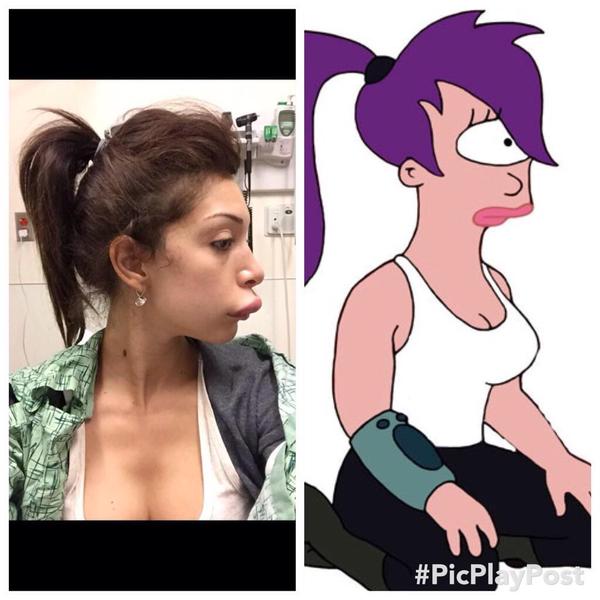 We're not sure why anybody would do such a thing to their face...but at least she's being honest about it? What do you think of Farrah Abraham's new look? Do you think the swelling will go down or they'll just look like that forever? I'm pretty sure nobody is asking Farrah Abraham for plastic surgeon recommendations on this moment.