File this under "Oh, SNAP!"
A husband recently took to Google + to post an amazing hotel review for a hotel that his wife allegedly used for an affair with her boss.
According to Huffington Post, the husband posted the following hotel review after he discovered a charge from the hotel, which also listed both of the guests names. And, spoiler alert, his name wasn't on there.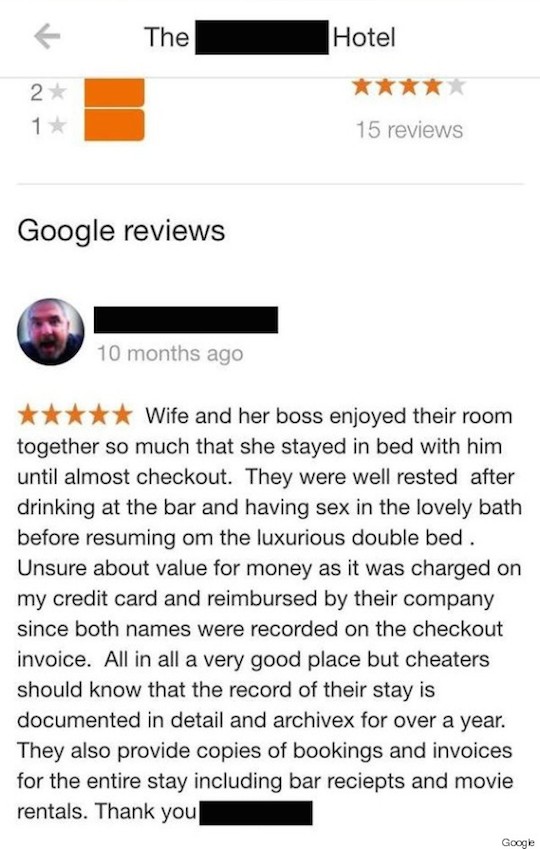 The awesome text to the full hotel review is below:
"Wife and her boss enjoyed their room together so much that she stayed in bed with him until almost checkout.
"They were well rested after drinking at the bar and having sex in the lovely bath before resuming om (sic) the luxurious double bed.
"Unsure about value for money as it was charged on my credit card and reimbursed by their company since both names were recorded on the checkout invoice.
"All in all a very good place but cheaters should know that the record of their stay is documented in detail and archivex (sic) for over a year.
"They also provide copies of bookings and invoices for the entire stay including bar receipts and movie rentals."
We hope the guy at least got credit card points for their stay...